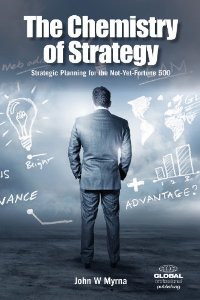 "The Chemistry of Strategy is a short course on how to bring visions of success to life, a book that helps companies replace the binder on the shelf with bottom-line results. Anyone interested in improving the odds of achieving their goals, of bringing their vision of the future to life, owes it to themselves to read John's book."
Robert Posten, Chairman,
Comanche Holdings LLC and
former co-president of TNS Landis
"The Chemistry of Strategy delivers what it promises - all the tools and insights a not-yet-Fortune 500 company needs to reach the summit of success. And as a business owner, that is your most important task. Many of these kinds of strategy books, and I've read several, are pretty light when it comes to the actual, real world information they provide."
Alex Kronemer, President of Unity Productions Foundation
"John Myrna is to strategic planning what Michael Jordan is to basketball."
Michael Sheaffer, President
Hi-Line, Inc.
"John Myrna's written material on the topic of strategic planning is easily the best in the field."
Joseph R. Mancuso, President,
Chief Executive Officers Club
Author of over twenty best-selling business books
The Chemistry of Strategy: Strategic Planning for the Not-Yet-Fortune 500
As a leader of a small to mid-sized business with 20 to 500 employees, do you find yourself falling short of the goals you set out at the start of the year? Do you believe that strategy is an important element in achieving your goals but you've avoided strategic planning because you think it's too time-consuming and too complicated? Have your previous goal-setting efforts resulted in a strategic plan that collects dust on the shelf? In The Chemistry of Strategy: Strategic Planning for the Not-Yet-Fortune 500, strategic planning expert John W. Myrna offers a practical and proven formula that helps small and medium-sized companies like yours create and execute a successful strategy so you can turn your company vision into reality.
Success requires that your vision be shared and understood. This book explains the three key elements in the chemistry of strategy, all critical for first creating, then effectively communicating, your strategy to people beyond the executive team, dramatically improving the odds of achieving your vision. Based on author John W. Myrna's experience facilitating strategic planning for hundreds of organizations over the last 20 years, The Chemistry of Strategy helps business executives work as a team and:
Understand what role strategy and strategic planning can and should play in a not-yet-Fortune 500 company, even if that company has limited resources and staff compared to the companies usually featured in so many strategic planning books.
Understand why your company would want to utilize the chemistry of strategy to dramatically increase the value of their organization and their personal success.
Apply practical, proven methodologies that show how smaller organizations like yours can develop, implement, and sustain a strategic planning process that focuses day to day actions and turns vision into reality.
The Chemistry of Strategy: Strategic Planning for the Not-Yet-Fortune 500 is unique among business/management books because it not only focuses on the actual growth and organizational challenges faced by the majority of small and mid-sized businesses in America but provides proven, real world solutions to those challenges. These businesses – and many divisions of Fortune 500 firms -- many times don't have staffs large enough to implement the necessary processes involved in realizing traditional strategic plans. And that is why John's book is so important. It provides the tools for smaller teams to create a realistic strategy and then achieve big results. This book is based on John's experiences successfully working with hundreds of different organizations, and it documents simple, field-proven processes to address the most common issues, including team planning, growth, risk, product/market strategies, productivity, continuous improvement, implementation, and employee engagement.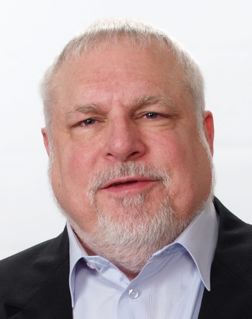 John W. Myrna is cofounder of Myrna Associates Inc., a company that helps organizations thrive by facilitating new strategic plans, formulating actionable tactics, and evaluating workforce performance against those plans. His team helps clients turn vision into reality by using proprietary methodologies as part of intense, two-day off-site sessions. Along with a passion for teaching and his broad business experience and knowledge, John has a gift for bringing out the best in companies and their management teams. The Chemistry of Strategy is based on John's experiences over the last 20 years, facilitating effective strategic planning for hundreds of organizations. In addition to regularly publishing articles and speaking to business audiences, John has contributed chapters on strategic business planning and implementation to The Business Expert Guide to Small Business Success, and is the author of four previous books.