Eight ideas for filling your open positions
The coach said "I am at bottom of barrel." The owner responded "then you find another barrel." (From the movie The Cutting Edge.)
As unemployment falls below 4%, finding a quality, or any, employee to fill entry-level and key positions has become the priority.
What are the strategies to fill those open positions?
Eliminate the need for labor in the 1st place - automation,, ERP, process improvement.

Find another barrel - the disabled, ethnic communities, faith-based job training, retired, stay-at-home spouses, vets.

Groom prospective employees - college research grants, high school vocational training, internships, work and learn.

Hire apprentice with attitude and aptitude - train and retain.

Perform an empty chair Kaizen - before filling position, id all tasks prioritized by the value-add and id new ways to do them.

Rationalize customer jobs - drop labor intensive jobs.

Research other company's solutions - network, search, ask.

Retain your best people - competitive compensation, growth opportunities, and most of all, by listening, really listening.
There is no one solution. In today's labor market, success requires exploring all strategies and doubling up on the ones that work.
Create a strategic plan with your team
Turning vision into reality is every leader's problem. We engage, energize and enthuse your leadership team enriching teamwork, reducing stress and producing sustainable results.
"For the past 13 years, VMS has created an annual Strategic Plan facilitated by Myrna Associates. That process has driven our overall success of 7% ACGR with a continued improved bottom line."
Dolf Kahle, CEO Visual Marking Systems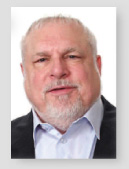 John W. Myrna
is co-founder of
Myrna Associates Inc
---
John Recommends
This is what record low unemployment looks like in America Businessweek
March 15, 2018
"What will happen when the U.S. unemployment rate falls below 4 percent"
"One way to tell is to look at cities where joblessness is already lower than that."
---
Now available as an eBook!
The best-selling book based on John's 50+ years of business experience
---
Speaking gigs
John loves to share his insights. Email him if you'd like to have him speak at your next meeting