You have to identify the real problem before targeting a specific solution
Late one Friday afternoon, the Sales VP rushed into the RCA GlobeCom CEO's office. "We're doomed! Our competitor has announced they've developed a computer program to store their customer's telex messages and delay transmission to when rates are their lowest. It took them over a year to write their computer program -- we'll lose all our customers before we can duplicate their capability."
Telex was the forerunner of modern email and texting. It was the dominant method of exchanging text messages until the development of the Internet. Every company doing international business in the 1970s and 80s had a telex terminal to communicate with overseas clients. Each message was billed based on how many minutes you were connected to the network, with prices being substantially higher during peak periods. Messages were punched on paper tape offline and then fed through a teletype machine to minimize connect times.
The CEO of RCA GlobeCom called an emergency meeting over the weekend. "How can we respond?" he asked. "It's hopeless," the Operations VP responded. "First we'll have to order and install a new computer, then hire someone to program it. I estimate that even on a crash basis, we'd be lucky to have something ready for our customers in under two years. I can't see how we can solve the problem of creating a computer program in time."
On Monday morning, RCA GlobeCom announced a new delayed transmission service for all their customers and started delivering it that very same day. They more than matched their competitor's service; they got it to market before them. Furious at losing their edge, the competitor even accused RCA GlobeCom of stealing their computer program. How did RCA GlobeCom do it?
During the emergency meeting, the team realized that they were consumed with talking about how to implement a particular solution to their challenge rather than how to solve the problem. The challenge wasn't how to create a computer program overnight. The challenge was how to provide the delayed transmission service. Once they focused on how to duplicate the service, they came up with a simple solution. They cleared out an office and hammered 24 spikes into the wall labeled 1 AM, 2 AM, and so on through 12 PM. Customers using the new service would include a requested transmission time at the start of their telex message, which would be punched out on machines in the room with 24 spikes. A clerk would tear off the paper tape message, and stick it on the appropriate spike for later transmission. Every hour, clerks would remove a stack of paper tape messages from that hour's spike and manually feed them into the sending Teletype machine.
The solution wasn't elegant, and it cost more to run than a fancy computer program, so their profit margin was lower than it could have been. From the customer's perspective, the service was identical to RCA GlobeCom's competitors', available immediately, and didn't require a change of vendor. It was a winning solution. RCA GlobeCom initiated development of the computer-based solution to lower their operational costs, but on a sensible, non-crash basis. In fact, the ultimate computer program benefited from the experience with the manual system.
One of the strategic laws I explore in my new book "The Chemistry of Strategy" is The Drucker Phenomenon. It states that doing the right things adequately will always produce better outcomes than doing the wrong things well.
Create a strategic plan with your team
"Management is doing things right;
leadership is doing the right things."
Peter Drucker
A well facilitated strategic planning process is a proven way to identify the strategic issues with the potential to change your company's status quo.
How long have you been saying that you are going to develop your strategic plan, but you haven't yet done so? Why? Perhaps it remains on your to-do list because it feels like a huge, laborious process and you haven't the time to spare to do it. Peak-performing companies have a clearly defined strategic plan…and it doesn't have to take long to create an effective one.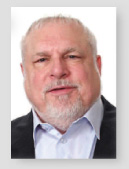 John W. Myrna
is co-founder of
Myrna Associates Inc
---
Webinars
Create and Communicate Your Strategic Plan
---
John Recommends
I put this book on my must read list!
The B2B salespeople attrition rate is 25%, and nearly 50% don't achieve their targets.
Lee shifts paradigms. Make it a revenue investment decision, not a hiring decision.
Here's an approach where 80% of your salespersons can hit 125% of quota.
Lee's approach to hiring can and should be applied to every high-impact position.
---
Speaking Gigs
John loves to share his insights. Email him if you'd like to have him speak at your next meeting.
success@myrna.com
---
Coming in April
This book explains the three key elements in the chemistry of strategy, all critical for communicating your strategy to people beyond the executive team and for turning that shared vision into reality.
This proven approach is based on our experience facilitating strategic planning for hundreds of organizations over the last 20 years.
---
Testimonial
"John Myrna's strategic planning process is by far the most satisfying and effective process I have encountered. He is extremely bright, entertaining, personable and very strategic."
Henry Izumizaki, Director of Programs, The Russsell Family Foundation
Testimonials