The chemistry of a healthy executive team
Success belongs to everyone. Failure is the exclusive responsibility of leadership. Successful strategy starts with a healthy executive team on which every team member:
starts every discussion and decision-making process by asking themselves what's best for the company.
understands, supports and defends each other, not only within the team but outside the team.
provides strategic leadership by effectively communicating what the strategy is, why that is the strategy, and coaching people on how to implement it.
In my mind, the only definition of an "executive" is someone who always considers what's best for the organization before considering what's best for himself, his people, and his department. As simple as it sounds, too many organizations don't bother to share this expectation with their executives. At Myrna Associates we reinforce this mindset at every strategic planning meeting, emphasizing the necessity of "looking at the organization thorough the CEO's eyes."
Building trust between team members is essential, because trust acts as a lubricant for the organization. There is less friction generated in reaching decisions. Less unproductive checking and double-checking. Less time wasted dealing with bruised egos and hurt feelings. To trust someone you need the three C's. Confidence in their character, knowing through experience that what they tell you is the truth. Confidence in their competence, knowing through experience that they can deliver on what they say they can do and that they will let you know when and what they can't. And finally, knowing that they understand and are truly caring about what's important to you, the organization, and your customers.
People hunger for leadership. If you explain what the organization wants to do and why it wants to do it, they will figure out how to make it happen. Once the leadership team has created strategic clarity, every executive needs to reinforce and over-communicate that clarity.
Strategic development of a company's leadership team is essential to the company's long-term health. The strongest teams develop a sense of, to use a somewhat provocative word, intimacy. Intimacy is established when you make yourself vulnerable and share something that would be potentially embarrassing if shared with others. A healthy executive team can be open about personal goals, weaknesses, and objectives. They know that other team members will never use that information to hurt them and that they will keep a confidence, using those intimate details only to better support each other.
Create a strategic plan with your team
"Management is doing things right,
leadership is doing the right things." -Peter Drucker
A well facilitated strategic planning process is a proven way to build a healthy executive team. A team with mutual understanding and trust.
How long have you been saying that you are going to develop your strategic plan, but you haven't yet done so? Why? Perhaps it remains on your to-do list because it feels like a huge, laborious process and you haven't the time to spare to do it. Peak-performing companies have a clearly defined strategic plan…and it doesn't have to take long to create an effective one.
Your executive team costs you over a million dollars a year. Are you fully utilizing them? It's a waste of time and money to create a plan that they don't own and implement.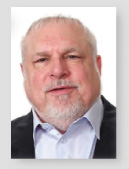 John W. Myrna
is co-founder of
Myrna Associates Inc
---
Webinars
Create and Communicate Your Strategic Plan
---
John Recommends
Lencioni is best known for his fables such as The Five Dysfunctions of a Team. In this book, he shares his secrets for creating a healthy organization.
His "Four Disciplines" model provides insight into and instruction on achieving and sustaining an organizational advantage.
---
Speaking Gigs
John loves to share his insights. Email him if you'd like to have him speak at your next meeting.
success@myrna.com
---
Published Articles
"Platinum or Lead? Check Your Passion, Alignment, and Competence" published by The Conference Board
Read it Here
---
Testimonial
"Strategic planning is the secret to our success."
Shawn Eastham, President, Polyguard
Testimonials