Failure is expected but failure is not an option
Pat had just finished chewing out her marketing director about his most recent test emailing program. "You just wasted my money with your crazy social media program! I thought you said it would work!"
Taking a deep breath after counting to ten, the marketing director reminded his boss that the mailing was designed to be a "test and learn." "This is just the first of several planned test programs to assist us in zeroing in on a digital media strategy that will work for us", said Bob. "We are in the exploration stage with digital. We need to test a lot of concepts until we find the ones that will work for us, given our market and customer mix. Failures are to be expected until we find the winning formula."
"I'm sorry, but failure is not an option", Pat replied. "Get it right or start looking for a new company to support your experiments."
Luckily for Bob -- and Pat's company -- they were ultimately able to bridge the communications gap. Simply put, Bob was talking about tactical failure (rather than strategic failure). Using a baseball analogy, the best hitters don't get on base 70% of the time. Failure is expected -- at least 70% of the time. Pat, on the other hand, was talking about a strategic failure, not achieving a strategic goal or one of its supporting key results. In baseball, tactical goals include getting on base, hitting singles, doubles and homers, while strategic goals include winning games, the season, the playoffs, and the championship. Failure is not an acceptable way to think about strategic goals.
Once Pat understood that Bob was judiciously testing various tactical approaches in order to identify the winning formula before he placed the big strategic bet, she stopped talking about failures and started focusing on what the company learned from the tactical failures and what the next steps should be.
All strategy is a mix of exploration and exploitation. We need to accept more tactical "failures" to achieve strategic success in exploration than when we're exploiting the known and tested.
Create a strategic plan with your team
"Management is doing things right,
leadership is doing the right things." -Peter Drucker
Designing the best strategic plan clarifies the mix of exploration and exploitation. The best way to raise, understand, and balance these issues is through a facilitated, team driven strategic planning process.
How long have you been saying that you are going to develop your strategic plan, but you haven't yet done so? Why? Perhaps it remains on your to-do list because it feels like a huge, laborious process and you haven't the time to spare to do it. Peak-performing companies have a clearly defined strategic plan…and it doesn't have to take long to create an effective one.
Your executive team costs you over a million dollars a year. Are you fully utilizing them? It's a waste of time and money to create a plan that they don't own and implement.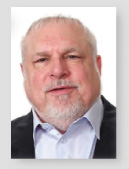 John W. Myrna
is co-founder of
Myrna Associates Inc
---
Webinars
Create and Communicate Your Strategic Plan
---
John Recommends


again
You've decided you need innovation to compete. Where do you start? How exactly can you implement?
Keeley outlines an evidence-based methodology which expands innovation beyond mere product tweaking.
A bit slow reading at points, this is a must read for every manager.
---
Speaking Gigs
John loves to share his insights. Email him if you'd like to have him speak at your next meeting.
success@myrna.com
---
Published Articles
"Hire Based on Attitude, Aptitude, and Chemistry" published by The Conference Board
Read it Here
---
Testimonial
"We have been planning for 10 years with success! You facilitated the best ever meeting! We left filled with clear vision, forward plans and a committed team. See you for [the] review meetings!"
Robert S. Kaminski, CEO, Continental/Midland
Testimonials