What is your team's ability to manage risk?
I asked the CEO of one of our oldest strategic planning clients how they fared during the worst of the economic downturn."Well, John, industry demand dropped over 30%, some big players failed or were purchased, and every customer demanded a discount."
But how did you do, I asked. "Not so bad," he replied. "We upgraded our production facility as planned, continued to invest in expanding our product line, and remained profitable -- and we are growing again."
How were they able to manage themselves through tough times and continue to support investment in the future? Over the past decade, their executive team, driven by a shared vision of the future, had identified and implemented strategic goals that literally changed their status quo. They had dramatically increased their ability to manage risk. There is a basic rule of thumb: the higher the gain, the higher the risk. Over time, each subsequent investment they made brought even higher returns.
The company's executives had added a myriad of capabilities. For example, they:
Diversified their customer base, minimizing the impact of their largest customer going out of business.
Developed flexible staffing strategies with cross-training, a third shift, and optimized a full-time / temporary worker mix based on real-time demand.
Upgraded their management systems, enabling more efficient production scheduling and capturing true costs.
Developed sophisticated bidding strategies that enable them to increase the percentage of bids won and managed for profit.
Put reporting in place and trained managers/supervisors to understand/use those reports to make real-time adjustments.
Their situation reminded me of my graduate school years in Bozeman, Montana. When I wasn't in the computer center doing programming, I was at Bridger Bowl skiing. There were skiers who would fall every 10 yards, even when moving slowly down the beginner or "bunny" slope. Then there were skiers who could navigate the extreme slope at blinding speed, handling moguls, recovering with quick tucks, never even stumbling. The difference in performance wasn't how fast they were moving. The difference was skiing only as fast as their ability to remain in control. With training, coaching, and hours spent on the slopes, I eventually was able to go faster and handle more advanced slopes.
So too do high-growth companies reap the rewards that come from investing in improving their processes, forecasting ability, control systems and employee competence. No company grows by cutting expenses or staying on the "bunny slope." Companies grow by improving their productivity, business acumen, and overall ability to manage risk. Remember that all things being equal, the higher the risk you can effectively manage, the higher the ultimate gain you can realize.
Want to get off the bunny slope?
As McDonald's founder Ray Kroc was fond of saying, "you are either green and growing or brown and rotting." It's great that you've survived the economic tsunami, but what now? It's time to fold the "new normal" into your strategy and return to the business of growing value.
Take some time out of the day-to-day craziness and reestablish a shared vision of the future with your management team. Take that shared vision and create a plan of action to shift the company's trajectory to one that will realize the vision.
The executive team's primary job is to create value. Public companies understand that the market values their company with two measures -- current profit multiplied by their expectations of future growth (earnings times p/e ratio). It is the executive management's job to not only deliver current earnings but also to position the company for superior future growth. Your vision for the future must be supported by a strategic plan that leads to daily action in support of it.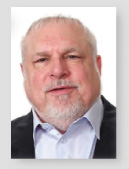 John W. Myrna
is co-founder of
Myrna Associates Inc
---
My next Webinars
---
John Recommends
Gung Ho!


by Ken Blanchard
How do you engage all your employees?
Ken uses his patented narrative style to communicate three secrets for motivating your employees.
The Spirit of the Squirrel, he Way of the Beaver, and the Gift of the Goose.
Every manager can benefit from this easy- to-read book.
---
Speaking Gigs
John loves to share his insights. Email him if you'd like to have him speak at your next meeting.
success@myrna.com
---
True or False?
"It will take years to see the impact of strategic planning."
---
Testimonial
"John provides much more than facilitation. Much of the value we have received from these two days comes from John's anecdotes, wisdom, and varied experience."
Mike Fern, CEO, Eichrom Technologies