Trust as a core value
"How can I trust her?I barely know her!" We were identifying the core values of a new manufacturing company, one that had been in business for less than a year. Karen continued, "how can we say we have trust as a core value when I don't yet -- and can't yet -- trust everyone?"
We discussed what it took to trust someone. The team initially fixated on the tactical steps it takes to build trust. "It takes time to build trust. I have to experience trust-building behavior, etc., etc." After drilling down deeper, we identified the three major elements of trust: Character, Competence, and Caring.
Character is the first thing most people think of when they hear the word "trust." You can't trust someone who lies. I once had a Sales Manager who told me the truth most of the time. The problem was that I never knew which of the things he told me were a lie, so I couldn't believe anything he told me. As competent as he was, I had to fire him because I just couldn't trust him.
Competence was the reason employees didn't trust the CEO of one of my client companies. The CEO was furious when the anonymous input identified "trusting the CEO" as a weakness. "I've never lied in my life! How can anyone say they don't trust me?" The answer, it turned out, was because she never took the time to explain why she was focusing all the company's resources on building product and customers in a brand-new market. All the employees saw was a foolish waste of time obtaining and supporting customers they knew were losing money for the company. Their opinions changed once they understood that industry experts were predicting the collapse of their current market within three years. If the company didn't build scale in a new market by then, they would all be out of a job.
Caring is the third element of trust. When one of my executives left to join a startup, I asked him for advice on my management style. "You were the hardest boss I ever had," Luther told me. "With most other people, I've been able to share elements of my personal life. When you demonstrate that you care about me, it builds trust that transfers to the business environment." I had an engineer's perception that learning the names of my employee's spouse and children as well as their personal goals was a waste of the company's time. Because of that, it took a lot longer to build trust with my co-workers. I also realized that unless an employee's behavior demonstrated that he cared about my goals and the company's goals, I wouldn't trust him.
"So," Karen asked again, "what exactly does having a core value of trust mean?" We agreed that what it meant was that every employee was proactive in building trust. Each team member had to seek out and create opportunities to build trust in each other's character, competence, and caring.
Strategic planning builds trust
In my experience, the fastest, best way to build trust for the senior team is through a well-facilitated strategic planning process. Trust throughout the organization can then be enhanced through the implementation of the Strategic Goals with small, diverse teams. I believe that team-building through the solving of real, strategic problems and implementing action plans is more effective than "team-building" exercises like ropes courses. Working together not only builds trust, it solves actual problems.
How long have you been saying that you are going to develop your strategic plan, but you haven't yet done so? Why? Perhaps it remains on your to-do list because it feels like a huge, laborious process and you haven't the time to spare to do it. Peak performing companies have a clearly defined strategic plan…and it doesn't have to take long to create an effective one.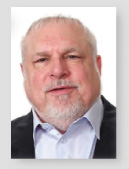 John W. Myrna
is co-founder of
Myrna Associates Inc
---
My Next Webinars
Develop a Strategic Plan to Grow Your Business -- in Just Two Days
July 13, 2011
1:00 -2:00 PM ET
Run Leadership Meetings That Burst With Fresh Ideas
August 10, 2011
1:00 -2:00 PM ET
---
John Recommends
Tell to Win
by Peter Guber
What do Aesop, President Regan, and all great facilitators have in common? It is the ability to communicate, inform, and inspire action though a powerful story.
The former Studio Chief at Columbia Pictures takes the reader on a ride as satisfying as any of the great movies made under his leadership. Using the very same storytelling approach in his book as he did in films, Guber helps the reader take his skills to another level – and then some.
---
Speaking Gigs
Are you a member of a CEO or Executive peer group?
John loves to share his insights. Email him if you'd like to have him speak at your next meeting.
johnw@myrna.com
---
True or False?
"Our industry is different, things change too quickly to plan."
Answer
---
Customer Feedback
"John's two-day strategic planning with our company was outstanding. It was engaging, high-intensity, focused, very practical and truly a road map that can produce measurable results."
Dr. Istiaq Khan, CEO, Choice Care Occupational Medicine
Testimonials