Be careful for what you wish for
Whenever people talk about better performance, they seem to zero in on some sort of incentive compensation. Pay for performance, who could be against that? No one, in concept. The troubles start when you get down to specifics.
When you institute variable compensation, consider carefully what behavior you are actually motivating:
When you pay exclusively based on time and expenses, you punish productivity. (Programmers, lawyers, or employees are being motivated to maximize their income by taking as long as possible to get the job done. Doing something quicker and cheaper cuts their pay check.)
When you pay exclusively based on selling product, you risk profitability. (Sales persons are being motivated to discount and focus on big-ticket sales even if they have low margins. The easiest way to grow sales is to sell dollar bills for 50 cents.)
When you pay exclusively based on cutting costs, you risk the future. (For example, Maryland's electric power company improved quarterly earnings by cutting back on trimming limbs and replacing old equipment. This contributed to multi-day power outages for more than 120,000 angry customers.)
The ideal situation is to reward people for growing the value of their company. Value is increased by coupling crisp current operations with actions and investments that position the organization for continued profitable growth in the future.
You need to settle on a strategy for increasing the future value of your company. You then need to successfully communicate and implement that strategy. Assemble the key players and hold structured meetings that utilize their knowledge, make decisions, and build ownership and passion.
Put metrics in place to track progress and share those metrics with everyone who affects that progress. For fully engaged employees, clear objectives with regular progress reporting can be the best way to link behavior with performance.
Put an end to meeting madness
At the end of every meeting we facilitate, we ask the broad question, "How did we do?" One of the most common comments is, "These Myrna meetings are so effective, how can we make our normal meetings work as well?"
Maria Birkhead, one of our senior facilitators, took up the challenge to document the best of the meeting techniques she and our facilitators have developed in the crucible of actual meetings. Learn the techniques from our book An End to Meeting Madness or the upcoming webinar "Run Leadership Meetings that Burst with Fresh Ideas."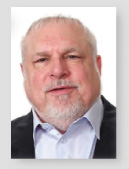 John W. Myrna
is co-founder of
Myrna Associates Inc
---
My next Webinars
Run Leadership Meetings That Burst With Fresh Ideas
March 10, 2011
1:00-2:00 PM ET
Shift from Survival to a Growth Strategy
April 7, 2011
1:00-2:00 PM ET
---
John Recommends
What the Dog Saw
by Malcolm Gladwell
What can we learn from the "set it and forget it" guru?
Why are there dozens of mustards but only one dominant catsup?
What can we learn from the "dog whisperer?"
---
Speaking Gigs
John loves to share his insights. Email him if you'd like to have him speak at your next meeting.
johnw@myrna.com
---
True or False?
"We need a facilitator who knows our industry." Answer
---
Customer Feedback
"The meeting was a watershed event for the organization. In two intense days, 11 staff members representing activity in five states and diverse backgrounds and interests were able to reach profound agreements about the essential qualities of the organization and a clear road map to move forward today."
Dan Heit, President, Abraxas Group Inc.
Testimonials