Creating an innovation ecosystem
The conventional narrative is that innovation is the result of a lone wolf having a eureka moment. This is identified as the myth it is in Steven Johnson's fascinating book, Where Good Ideas Come From.
The most striking discovery documented in the book was the physical location where most breakthroughs occurred. "The ground zero of innovation was not the microscope. It was the conference table."
I remember an interview I read many years ago with the then-head of the legendary Bell Labs. When asked what the secret was for their creativity, he answered: "Wide hallways and stairs." Ideas are created and developed through collaboration. Random conversations on the way between offices will trigger ideas. With a wide hallway, people can literally step out of the current flow and continue to develop a thought. I've been told that some Google facilities have lined the walls with white boards to foster such ad hoc collaboration. (As for stairs versus elevators, have you ever noticed how conversations stop when you step onto an elevator?)
Holding a brainstorming meeting isn't going to create an innovative company. You need more than an event to change the status quo.
Two key elements necessary for an innovative ecosystem are:
A fluid organizational culture, one that encourages folks to challenge processes and assumptions. The culture, however, must have enough structure for people to follow through on decisions and be accountable for their continued development and implementation. (Fluid rather than rigid or chaotic.)
Multiple opportunities for diverse folks to interact. The culture needs to generate lots of formal and informal meetings between people from different departments and offices. (For example, this could be a culture of shared coffee pots, lunch in the company cafeteria, issue-solving temporary task forces, operational and strategic planning meetings, etc.)
Run interactive meetings where participants listen to each other, really listen. Where they analyze and learn from what they hear. Where they build on what they learn and move everyone up a notch. For ideas on how to run meetings like this take a look at our book An End to Meeting Madness.
I continue to believe that strategic planning is the most effective process for identifying big ideas and getting them implemented. For more information on how to implement strategic planning, read the first two chapters of the Business Expert Guide to Small Business Success, or Where the Hell Are We?, or attend one of my Business Expert Webinars.
Create a strategic plan with your executive team
"Management's doing things right, leadership's doing the right things."
Peter Drucker
How long have you been saying that you are going to develop your strategic plan, but you haven't yet done so? Why? Perhaps it remains on your to-do list because it feels like a huge, laborious process and you haven't the time to spare to do it. Peak performing companies have a clearly defined strategic plan…and it doesn't have to take long to create an effective one.
Your executive team costs you over a million dollars a year. Are you fully utilizing them?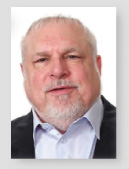 John W. Myrna
is co-founder of
Myrna Associates Inc
---
My Next Webinars
Develop a Strategic Plan to Grow Your Business -- in Just Two Days
February 16, 2011
11:30 -12:30 PM ET
Run Leadership Meetings That Burst With Fresh Ideas
March 10, 2011
1:00 -2:00 PM ET
---
John Recommends
Where Good Ideas Come From
by Steven Johnson
An island presents a desolate habitat, yet just a few feet away, a coral reef teems with a dazzling variety of life. Why?
The coral reef creates an ecosystem that fosters biological innovation that led to tens of thousands of species.
The author guides us through understanding the seven key areas that can make your organization a reef.
---
Speaking Gigs
Are you a member of a CEO or Executive peer group?
John loves to share his insights. Email him if you'd like to have him speak at your next meeting.
johnw@myrna.com
---
True or False?
"Our industry is different, things change too quickly to plan."
Answer
---
Customer Feedback
"John's two-day strategic planning with our company was outstanding. It was engaging, high intensity, focused, very practical and truly a road map that can produce measurable results."
Dr. Istiaq Khan, CEO Choice Care Occupational Medicine
Testimonials