Cut costs or increase profits?
In George Lakoff's classic book Don't Think of an Elephant!, he talked about the importance of framing issues. Talking about a "death tax" rather than an "estate tax" dramatically changes a policy debate. Consider the different impacts of framing your strategic goal as "increasing profitability" rather than "cutting costs."
Focusing your people on the goal of cutting costs will create short-term increases in profitability. However, just as likely, the profitability will be short-lived. In the extreme, the easiest way to pump up profitability is to cut maintenance, development, and marketing and have everyone work harder. Working harder is not sustainable. Eliminating investments -- the effective investments, that is -- in maintenance, development, and marketing will have a major negative impact on future profitability.
However, when you have your people working on increasing profits, they focus on programs with sustainable impact, in addition to cutting costs. Process improvements require up-front investment but have greater impact on profitability.
Two programs that can dramatically increase profitability as you grow your workforce are:
On-boarding new hires, especially salesmen. Every new hire is an investment. Like any investment, the sooner you get "cash positive" the better. Consider the impact on profitability when a salesman's production exceeds his acquisition and compensation a month, quarter, or year sooner than expected.
Delegation, especially with your key people. Consider the impact when your key people have delegated the 80% of their tasks that only contribute 20% of their value. They become five times more valuable to the company.
Make an investment in enhancing your on-boarding and delegation processes. The positive impact on profitability will more than cover the initial investments.
We have teamed with one of the great sales management gurus to offer a solution to accelerating the on-boarding of new salesmen. We are looking for a couple of companies with current on-boarding needs to launch the service. Email me at success@myrna.com if you are interested.
For more insight on the why and how of delegation, take a look at my article on delegation and/or attend my webinar. Read the article: Strategic Delegation: The Key to Increased Productivity and Higher Performance. More information on the webinar: Effectively Delegate Tasks to Drive Productivity and Growth.
I continue to believe that strategic planning is the most effective process for identifying big ideas and getting them implemented. For more information on how to implement strategic planning, read the first two chapters of the Business Expert Guide to Small Business Success, or Where the Hell Are We?, or attend one of my Business Expert Webinars.
Delegation is the "wonder drug" of processes
The Time Management Practitioner Consensus Survey conducted by i4cp in conjunction with HR.com in June 2007 found that 46 percent of surveyed executives worried about delegation skills, but a mere 28 percent invest in delegation training.
As your rebuild your workforce, now is an ideal time to embrace delegation as a company-wide strategy. It is a strategy that can simultaneously increase organizational productivity, solve succession issues, increase retention, and prevent burnout.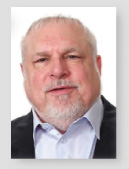 John W. Myrna
is co-founder of
Myrna Associates Inc
---
My Next Webinars
Delegate Tasks to Drive Productivity and Growth
January 19, 2011
2:30-3:30 PM ET
Develop a Strategic Plan to Grow Your Business -- in Just Two Days
February 16, 2011
11:30 -12:30 PM ET
---
John Recommends
Don't Think of an Elephant!
by George Lakoff
Framing a discussion is a key marketing skill. While Lakoff's focus is selling political ideas, the concepts apply equally well to selling products.
Do you provide products or solutions?
Do your prospects focus on the cost of your products or their value?
---
Speaking Gigs
Are you a member of a CEO or Executive peer group?
John loves to share his insights. Email him if you'd like to have him speak at your next meeting.
johnw@myrna.com
---
True or False?
"Strategic Planning is only for big companies."
Answer
---
Customer Feedback
"John was a great facilitator for our strategic planning session. He made us think the unthinkable, discuss the un-discussable and chart a path for success."
Prince Niyyar
President Commdex
Testimonials