Do you have a big idea for 2011?
In the December 14th issue of Bloomberg Businessweek, Carmine Gallo discusses why your business needs a big idea. He reminds us that focusing on simply surviving isn't sufficient. "Your business needs a moon shot goal that will fuel its journey for the next decade and inspire your employees."
Jim Collins' classic book Built to Last identified that successful, visionary companies all had a Big Hairy Audacious Goal. This "BHAG" had to be achievable within 10-30 years and require exceptional focus and a bit of luck to achieve.
We have seen how a BHAG as simple as growing to $500 million inspired a company to create an entirely new business line that dwarfed their traditional business.
Another variation on the "big idea" concept is the concept of a "mafia offer" from Eliyahu Goldratt's It's Not Luck, his sequel to The Goal. In this case, the "big idea" is creating an offer your customer can't refuse by creatively combining existing products, services, and assets.
A recent example of a successful "mafia offer" is Amazon Prime. I pay $79 a year to be an Amazon.com Prime member. For most products I purchase online, I go first to Amazon.com because I get free, second-day delivery. Amazon has found that Prime members increase their purchases by about 150 percent. An immediate 150% sales gain and they get the customer to pay for the privilege! (Why $79? There was no special logic other than 79 is a prime number.)
In your company, strategic delegation is a big idea that can:
Dramatically increase the capacity of your organization.
Increase the impact of your key employees by over five-fold.
Enrich the careers of employees - more growth, less burn-out.
Optimize your workforce - improved mix of junior/senior people
Address the workforce issues of succession planning
Every big idea literally changes the status quo.
Companies grow through a process of creating a shared visualization of the future and then identifying and implementing a small number of strategic goals to get there. The very definition of a strategic goal is a goal that literally changes the status quo.
I continue to believe that strategic planning is the most effective process for identifying big ideas and getting them implemented. (For more information on how to implement strategic planning, read the first two chapters of the Business Expert Guide to Small Business Success, or Where the Hell Are We?, or attend one of my Business Expert Webinars.
Delegation is the "wonder drug" of processes
The Time Management Practitioner Consensus Survey conducted by i4cp in conjunction with HR.com in June 2007 found that 46 percent of surveyed executives worried about delegation skills, but a mere 28 percent invest in delegation training.
As your rebuild your workforce, now is an ideal time to embrace delegation as a company-wide strategy. It is a strategy that can simultaneously increase organizational productivity, solve succession issues, increase retention, and prevent burnout.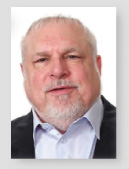 John W. Myrna
is co-founder of
Myrna Associates Inc
---
My Next Webinars
Delegate Tasks to Drive Productivity and Growth
January 19, 2011
2:30-3:30 PM ET
Develop a Strategic Plan to Grow Your Business -- in Just Two Days
February 16, 2011
11:30 -12:30 PM ET
---
John Recommends
For the 3rd Time
Business Expert Guide to Small Business Success
I'm rarely as positive about the value of a business book as I am about this one.
Each chapter is a gem with hard-won insights that can only come from years in the trenches.
21 thought leaders, including me, have captured the essence of their specialty.
---
Speaking Gigs
Are you a member of a CEO or Executive peer group?
John loves to share his insights. Email him if you'd like to have him speak at your next meeting.
johnw@myrna.com
---
True or False?
"I need to delay strategic planning until I have our new CFO/COO/CMO/CTO onboard."
Answer
---
Customer Feedback
"Stimulating, invigorating and, most importantly, productive.
Good stuff."
Colin Turner, Futuremedia Plc .
Testimonials