Is your workforce engaged or just cruising?
The Wall Street Journal reported an employee survey back in February that should scare the living daylights out of all of us. Over 60% of the workers surveyed said they were tired of being abused and as soon as the economy turned around, they would find a new job.
I've heard a variety of responses when I've shared these survey results with executives. "That's crap, everyone is just glad they still have a job." "What do they expect? We had to cut costs to retain enough customers to keep afloat – of course we had to produce a lot more with a lot fewer people." "Not our employees, they are loyal." Notice any denial?
Look at the dichotomy between managers and non-managers. Managers KNOW what their people want – stability, money, and status – after all, that is what THEY want themselves. At a recent meeting, 40 middle and senior managers discussed the need to revitalize the company's reward and recognition programs. "We've frozen salaries, cut back on hours, increased expectations and cut back on investments in support and personnel development. Morale is an issue." The CFO, likely reflecting the views of many senior executives, said, "That's bull – people don't care about recognition or those other soft things – they care about money. What do they think we were doing? We had to make those changes to protect the company and its remaining jobs."
One of the managers, who teaches leadership for the Navy, shared with this group a survey of officers and enlisted men. When officers were asked what they thought was important to the enlisted men, the officers said money and rank. In fact, the enlisted men said recognition and doing something valuable were most important to them.
What lessons do I draw from these interactions?
Employees don't necessarily understand that EVERY company in the U.S. has had to take harsh actions – the grass always appears greener on the other side of the fence.
Many employees have checked out mentally – they feel abandoned by their management and are just showing up every day for the paycheck with little or no investment in the company's success.
Many employees expect some sort of recognition and payback because they feel substantially more productive now, have accepted lower compensation, and see their employer returning to profitability.
Companies need to reconnect with their employees BEFORE they act on other employment opportunities. Generally speaking, telling someone how appreciated and valuable they are after they tell you they are leaving just isn't credible. Now is the time to recognize and reward people for their sacrifices and productivity. But please do it right.
Broad, empty recognition based on clichés like a "congratulations for being an employee during 2010" certificate have no effect at best, a negative one at worst. All recognition should be personal and specific. ("John, thank you for solving the Widget quality crisis so masterfully.")
Be careful of financial rewards that might be construed as an insult. Offering a salesman a loan to cover the loss of commission because the company decided it couldn't afford to honor the sale and produce the product can be seen as an insult. Appearing to be pocketing a windfall profit while employees remain saddled with debt they had to assume to keep afloat during hard times can be tough on morale – not to mention trust.
Recovering
The new reality has settled in. It's time to stop waiting for things to get back to normal. Today is the new normal. All viable U.S. organizations are in some stage of recovery:
Stage One is survival – cut everything and anything necessary to keep afloat. Cut people, programs, locations, investments, maintenance, benefits, etc. Demand that all your vendors provide concessions and hang on for dear life.
Stage Two is initial recovery – demand and depend on working harder and hopefully smarter to support returning business. At best, improved processes, training, and strategies increase productivity faster than returning revenue. At worst, everyone works longer and harder for the same pay.
Stage Three is a conservative response to growth, adding overtime, temporary help, and outsourcing to support demand that exceeds your current staffing and production capacity.
Stage Four is a return to normal operations, hiring new employees and investing in new equipment and production capacity.
What stage is your organization in? Is it time to shift from survival and recovery to a growth strategy? Get your team together and build a new strategic plan for growth based on today's reality.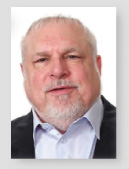 John W. Myrna
is co-founder of
Myrna Associates Inc
---
My next Webinars
Shift from Survival to a Growth Strategy
November 4, 2010
1:00-2:00 PM ET
Create and Communicate Your Strategic Plan
December 2, 2010
1:00-2:00 PM ET
---
John Recommends
Again!
Business Expert Guide to Small Business Success
I'm rarely as positive about the value of a business book as I am about this one.
Each chapter is a gem with hard-won insights that can only come from years in the trenches.
21 thought leaders, including me, have captured the essence of their specialty.
---
Speaking Gigs
Are you a member of a CEO or Executive peer group?
John loves to share his insights. Email him if you'd like to have him speak at your next meeting.
johnw@myrna.com
---
True or False?
"Team planning leads to group-think and compromise." Answer
---
Testimonial
"Impressive .... accomplished more in two days than our last effort that took 9 months, $60,000 and thousands of man-hours."
Chip Harper, CEO Harrison, Walker & Harper
Testimonials