Who says size doesn't matter?
In a presentation to a Toronto CEO group this month, I highlighted the value of creating a shared visualization of the future with their executive team. I likened that shared visualization to the picture on the cover of a jigsaw puzzle box. Growing a company is like assembling a jigsaw puzzle and it helps if everyone has the same picture of what the final result of their combined pieces will be.
When you're building that picture, I suggested starting with how big you want to be in five years. I got pushback almost immediately from one of the CEOs in attendance, who said his strategy is "to be the leader -- as long as we do the right things, who cares what size we will become?"
Another CEO in the group jumped in to say that his team has defined $50 million and a fivefold increase in profitability as their visualization of the future. "How did the team react?" the first skeptical CEO asked. The reply: "After they absorbed the number, they immediately started working out what action it would take to get there." Specific numbers can motivate the team's passion in a way that "become as big as possible" never can.
Ask an architect to design a new headquarters building and the first question she asks is "how many square feet do you need?" You can't just say, well that all depends on how the market responds to our new product and what the economy looks like and … The architect simply asks again, "how many square feet do you need?"
What can be gleaned from the simple $50M and fivefold visualization?
The amount of human and capital resources available to leverage.
The products' added value required to support increased profit.
The customer/sale size required to reach those revenue levels.
The likely competitive position - under the radar or above it
The critical positions needed to support growth- CFO, CMO...
The amount of staff to recruit, develop, sustain the business.
Etc., etc., etc.
But how do you do get a team to set specific numbers, especially when they have been clubbed with numbers they set in the past? No one willingly builds a club to be used against themselves. Everyone, especially the CEO, needs to take this oath: "I will never do something stupid because of something written on a sheet of paper." The oath is liberating as everyone understands that the numbers are a communications device and not a license to do stupid things.
To return to the first CEO's question about how size fits with leadership strategy, another CEO in the group suggested that if the strategy is to be the regional leader, ask how big the current leader is. Given that number, you ask yourself what has to happen to exceed that number within five years.
Create a strategic plan with your executive team
"Management is doing things right, leadership is doing the right things."
Peter Drucker
How long have you been saying that you are going to develop your strategic plan, but you haven't yet done so? Why? Perhaps it remains on your to-do list because it feels like a huge, laborious process and you haven't the time to spare to do it. Peak performing companies have a clearly defined strategic plan…and it doesn't have to take long to create an effective one.
Your executive team costs you over a million dollars a year. Are you fully utilizing them?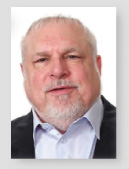 John W. Myrna
is co-founder of
Myrna Associates Inc
---
My next Webinars
Develop a Strategic Plan to Grow Your Business -- in Just Two Days
October 7, 2010
1:00-2:00 PM ET
Shift from Survival to a Growth Strategy
November 4, 2010
1:00-2:00 PM ET
---
John Recommends
Business Expert Guide to Small Business Success
I'm rarely as positive about the value of a business book as I am about this one.
Each chapter is a gem with hard-won insights that can only come from years in the trenches.
21 thought leaders, including me, have captured the essence of their specialty.
---
Speaking Gigs
Are you a member of a CEO or Executive peer group?
John loves to share his insights. Email him if you'd like to have him speak at your next meeting.
johnw@myrna.com
---
True or False?
"Strategic Planning takes too long, costs too much." Answer
---
"John's two-day strategic planning with our company was outstanding. It was engaging, high intensity, focused, very practical and truly a road map that can produce measurable results."
Dr. Istiaq Khan, CEO Choice Care Occupational Medicine
Testimonials