Plan the work and work the plan
What do Amway, the British Army, and MassMutual have in common? They all promote and practice a variation of the British Army adage of the 7 Ps.
"Prior Planning and Preparation Prevents Piss Poor Performance."24
Over the past 18 months I've watched companies sail through the stormy economy without capsizing:
Quickly adjusting to 30% revenue drops through flexible staffing
Surviving a major customer bankruptcy because of diversification
Grabbing business from failed competitors with quality systems
Responding quickly when alerted by real-time IT reports
Backfilling capacity through effective new business development
Using real-time information to price to win and manage for profit
Each of these capabilities existed because the company's senior team made a commitment in the past to completing strategic goals that literally changed their status quo.
I expect to read of a lot of stories about executives who were able to save their companies though heroic efforts. People love hearing about brave fire fighters defying the odds.
The real measure of a successful management team is how well they prevent the fires in the first place. Lacking that, how well they prepare their companies to contain any fires that might break out.
As Smokey Bear says - "Only you can prevent forest fires."
Get your team together, out of trees so they can see the forest, and start the process of planning and preparing for the future.
Two days of strategic planning can change your life
How long have you been saying that you are going to develop your strategic plan, but haven't yet done it? Why? Perhaps, it remains on your to-do list because it feels like a huge, laborious process and you haven't the time to spare to do it. Peak performing companies have a clearly defined strategic plan...and it doesn't have to take long to create an effective one.
Forget the myths. Find and apply a strategic planning process scaled to your size. Apply one that utilizes your team, the folks who need to own and implement the plan. Allow sufficient time in your "planning budget" for implementation. Take two days with the senior team to create a complete plan. It should document your long-term vision, mission, and strategy and include this years strategic goals and their action plans. Action plans need to drive down to specific yearly results and 90 day action steps. Then commit the resources to follow-up.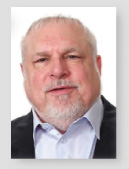 John W. Myrna
is co-founder of
Myrna Associates Inc
---
My next Webinars
Develop a Strategic Plan to Grow Your Business -- in Just Two Days
August 5, 2010
1:00-2:00 ET
Run Leadership Meetings That Burst With Fresh Ideas
September 2, 2010
1:00-2:00 ET
---
John Recommends
This Newsweek article talks about what really works, and doesn't, to foster creativity. Hint - ditch the suggestion box.
---
Speaking Gigs
In July, John gave an engaging talk on strategic delegation at the Boston CEO Club. Members were struck by the concept of increasing the impact of their best people by a factor of 5-25.

John loves to share his insights. Email him if you'd like to have him speak at your next meeting.
johnw@myrna.com
---
True or False?
"Strategic Planning takes too long, costs too much." Answer
---
Customer Feedback
"John's two day strategic planning with our company was outstanding. It was engaging, high intensity, focused, very practical and truly a road map that can produce measurable results."
Dr. Istiaq Khan, CEO Choice Care Occupational Medicine
Testimonials