Hire strategically for best impact
In the May newsletter I discussed the need to fill new positions strategically, which involves making an average of three hires to end up with two retentions, clarifying expectations, and identifying key decisions you'll trust the employee with. Continuing our discussion on hiring let's look at how to handle the interviewing process.
To interview effectively:
Use 5-7 qualifying questions to quickly narrow the search
Focus on past behavior rather than resume experience
Ask for stories that illustrate candidates' values/experience
Have clear roles for the interviewers as auditors or salesmen
Verify background, check for criminality, and test for drugs
To "close the sale" on the best candidate, you must know what specific things are important to them. A winning offer is one that provides the best balance of:
Base salary - fair, competitive, and emotionally satisfying
Equity - stock options
Flexibility - flex time, allowing time for a home business
Growth potential - training, experience, skills, resume building
Potential compensation - can he brag to colleagues?
Signing bonus - help to reduce debt (such as education loans)
Strategic benefits - family health insurance, 401(k) plan
Title - can be vital to a candidate's ego
Be careful to preserve your flexibility with future hires. A company only has so many resources. Don't waste equity or a VP title on someone who is going to make their decision on base salary and healthcare.
Insist on hiring an impact player. Ask what impact the new hire plans to make within the first 90 days. You can't afford to hire someone who plans to spend the first 90 days remodeling their new office and finding the way to the restroom. The right candidate should be able to make an immediate impact through bringing in new processes, software, insights, and/or relationships.
Now that you've taken the plunge and hired the player, you must get them productive quickly. The quicker they start generating value greater than their compensation, the better the impact on your company's profitability. The key is effective on-boarding:
Commit resources to validating trust levels and chemistry
Consider the first 90 days as part of the recruitment process and don't count 90-day firings in your turnover statistics.
Offer the lowest acceptable starting salary and title, then quickly increase salary and/or title based on initial 90 day performance
Before you commit to hiring another senior employee, consider whether you would be better served by leveraging your existing staff through delegation.
Delegation can reduce the need to hire
The Time Management Practitioner Consensus Survey conducted by i4cp in conjunction with HR.com in June 2007 found that 46 percent of surveyed executives worried about delegation skills, but a mere 28 percent invest in delegation training.
As your rebuild your workforce, now is an ideal time to embrace delegation as a company-wide strategy. It is a strategy that can simultaneously increase organizational productivity, solve succession issues, increase retention, and prevent burnout.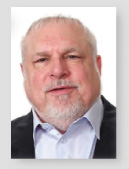 John W. Myrna
is co-founder of
Myrna Associates Inc
---
My next Webinars
Effectively Delegate Tasks to Drive Productivity and Growth
July 7, 2010
1:00-2:00 ET
Develop a Strategic Plan to Grow Your Business -- in Just Two Days
August 5, 2010
1:00-2:00 ET
---
John Recommends
More Workers Start to Quit
by Joe Light
This Wall Street Journal article suggests that 60% of current employees say they are planning to voluntarily quit when the economy turns around. It documents the dramatic cost of turnover.
---
New in our shop
We have initiated a Run with the Big Dogs Blog to document the clever solutions our clients have developed to typical problems.

Let John know what you think.
johnw@myrna.com
---
True or False?
"I need to delay strategic planning until I have our new CFO/COO/CMO/CTO onboard."
Answer
---
Customer Feedback
"Stimulating, invigorating and, most importantly, productive.
Good stuff."
Colin Turner, Futuremedia Plc .
Testimonials