Profile your best customers
Most customer bases follow the Pareto Principle. 20% of your customers are likely to represent 80% of your revenue. 80% come either directly or through referrals and testimonials. Further, it's likely that 20% of that 20% - i.e. 4% - will account for 80% of the 80% (or 64%).
It is useful to group your customers based on their current value to your organization. Label your top 4% as your Platinum customers, the next 16% as Gold. The Platinum and Gold clients account for most of your current business. The next 30% are Silver, followed by another 30% of Bronze. What will it take to convert your Silver and Bronze customers into Gold and Silver?
We asked that question in a recent planning meeting with a manufacturer. "What does it take to win in a big way with a client?" The team's answer, based on their analysis of their top customer was:
Build a strong relationship with their operations team, providing their team with a voice
Perfect chemistry between the service rep and the customer.
Win the right to do business - for example winning their RFPs
Make the them feel they are our most important customer
Provide them with "ridiculous priority".
Make our operations personal, knowing our people by name.
Get them onsite on a regular basis - show them the red carpet.
Get them to a place where they know all our capabilities and are willing to push us to provide more service.
This insight provided direction on the way to turn existing Bronze and Silver customers into Gold or Platinum customers.
Here's a process you can use:
Agree on what it takes to create a Platinum customer.
Identify the gaps between Platinum and each current customer.
Build a customer specific plan to fill the gaps.
Execute - specific objectives, personal accountability, follow-up.
Developing your current customers is the shortest distance to increased sales.
Strategic planning is your most important process for keeping the entire team focused on the right things. Check out our Total Quality Planning™ system. It has been proven with hundreds of the "not yet Fortune 500" companies just like yours. Take advantage of our Premiere Strategic Planning Service or utilize our how-to book Where the Hell are We.
Now is the time to shift to growth
On CNBC recently, Jack Welch, the rock-ribbed former CEO of General Electric, detailed the signs of revival at the companies with which he works. Newsweek's April 19th cover story announces that "America's Back."
The world economy is moving out of the recession – is your company poised for growth? While you may have been focused on reducing budgets and cutting staff, you know that your company won't survive and thrive in the long term unless you turn your attention to growth. As the economic picture brightens, now is the time to move from a cost containment strategy to a growth strategy.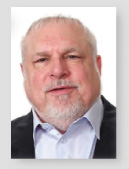 John W. Myrna
is co-founder of
Myrna Associates Inc
---
My next Webinars
Shift from Survival to a Growth Strategy
May 5, 2010
2:30-3:30 ET
Create and Communicate Your Strategic Plan
June 2, 2010
2:30-3:30 ET
---
John Recommends
The Myth of the Rational Market: A History of Risk, Reward, and Delusion on Wall Street
by Justin Fox
This book gets you inside the origins of the rational market concept. It's important to understand the concept since so many decisions are based on an assumption the concept is absolute truth.
---
New in our shop
We have initiated a Run with the Big Dogs Blog to document the clever solutions our clients have developed to typical problems.

Let John know what you think.
johnw@myrna.com
---
True or False?
"There's no wrong time of the year to do planning."
Answer
---
Customer Feedback
"John brought a great deal of insightful, strategic planning process to our community!"
Donna Stites - COO Greater Southwest Development Corp
Testimonials