Better Decisions Depend on Your Cockpit Crew
During my flight home last week after leading a client's strategic planning meeting, I got to read a business book I'd been meaning to read, "How Decisions Are Made." To my surprise, this book not only presented many new as well as familiar insights, but it also made me feel increasingly more confident about my chances of making it home safely!
That's because the author, Jonah Lehrer, described how the airline industry had dramatically reduced pilot errors. Today, pilot error accounts for 30% of crashes, down significantly from 65% just a few years ago.
What had changed? Had management installed fancy new technology? A new quality control system? Just what had the industry done to cause this dramatic improvement?
Given the work I do to enhance the input – and output -- of senior management teams, I was gratified to read that the primary change was how the cockpit crew worked together. The reduction in human error resulted from the creation of a new environment that enhanced:
Communications
Situational awareness
Problem solving
Decision making
Teamwork
This new environment, called Crew Resource Management, was developed by NASA and adopted by the airline industry in the early 1980s.
Is your company's "cockpit crew" working together?
Just like the airline industry example, your executive leadership team holds the secret formula for business success in tough times. But is yours operating at its true potential? Probably not. From back-biting, to conflicting perspectives, to uncooperative attitudes, the executive leaders of many companies are not performing optimally.
The three obstacles to leveraging your executive team are:
No forum.
No strategic plan.
No follow-up system.
The greatest success comes when you are able to establish a culture throughout the organization where everyone understands and is expected to see it, say it, and fix it.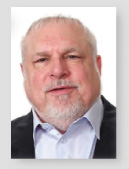 John W. Myrna
is co-founder of
Myrna Associates Inc
---
My next Webinars
Create A Synergistic Executive Team to Drive Profits
Aug 19, 11:30AM ET

Align Vision, Mission, and Strategy to Reach Your Goals
Sept 17, 1:00PM ET

How to Grow Profits In a Recession
Oct 7, 1:00PM ET
---
John Recommends
How We Decide
by Jonah Lehrer
The brain's reasoning centers are easily fooled, often making judgments based on irrational factors.
Lehrer's fun-to-read book helps everyone better understand themselves and their decision making.
---
New in our shop
We've refreshed www.myrna.com
Let John know what you think.
johnw@myrna.com
---
True or False?
"Team planning leads to group-think and compromise."
Answer
---
Customer Feedback
"Michael Jordan is to basketball what John Myrna is to strategic planning."
Michael Sheaffer, Hi-Line, Inc.