BusinessWeek Says the Way Will Be Led by "Reset Companies"
In last week's issue of BusinessWeek, editor-in-chief Steve Adler announced the launch of a new article series called, "Managing Forward: The Reset Economy." These stories, he said, will feature industries -- and companies within those industries -- that have "negotiated the Great Recession with prudence and are well positioned to emerge energized and focused." In telling these stories, he added, "We will especially be on the lookout for strategic planning and smart practices applicable to other businesses."
We at Myrna Associates applaud BusinessWeek for its decision to put the spotlight on companies that have done the hard work, created successful game plans to ride out the recession, and stayed focused to emerge stronger in the end.
In fact, we plan to send the editor some ideas of organizations that the magazine should feature, entities that we know firsthand deserve the spotlight because of the work we've been doing with them.
The good news is that it's not too late to be among the survivors.
Here are some of the groups who have just recently started using our two-day Total Quality Planning strategic planning techniques, our "control, alt, delete" program or our other methodologies to get ready for the recovery:
Is your company ready for a corporate reboot?
Below is a quick rundown of the activities to be a successful "reset company." (For more information you can visit my Website at: www.myrna.com or attend my Webinar on July 14 when I'll be talking about how to protect your bottom line and grow profits.)
In Microsoft terminology, a corporate reboot is a "Ctrl/Alt/Del" action. Specifically, companies do this when they want to:
1. Regain Control in order to move from being reactive to proactive.
In this activity, CEOs come up with plans to:
Reduce recurring expenses immediately.
Guard cash while restoring profitability.
Protect value - their assets and people.
Return to growth.
2. Develop Alternate direction and vision.
To accomplish this objective, CEOs bring in a facilitator to help their leadership teams formulate a new direction for their company. This activity occurs during a two-day offsite. Champions are then assigned to each action step for completion in 30, 60 and 90 days
3. Quickly delete everything that no longer fits.
Once the strategic plan is in place, many company assets, including certain products and services, property and facilities, and people and processes no longer fit into the new picture. Corporate leaders must reallocate or divest of these assets as quickly and conscientiously as possible in order to move toward improved profitability and future success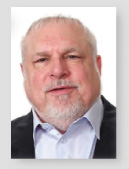 John W. Myrna
is co-founder of
Myrna Associates Inc
---
My next Webinars
How to Grow Profits in a Recession
July 14, 1:00PM ET

Create A Synergistic Executive Team to Drive Profits
August 19, 11:30AM ET
---
John Recommends
Managing Forward
by Stephen J. Adler
BusinessWeek will inaugurate a series of stories entitled Managing Forward:
The Reset Economy. We will examine what various industries—and specific companies within those industries—are doing to rethink their futures.
---
New in our shop
We've refreshed www.myrna.com
Let John know what you think.
johnw@myrna.com
---
True or False?
"We're in crisis, I'll do the planning when things are running well."
Answer
---
Customer Feedback
"In two days we've accomplished more in terms of gaining control of our future and focusing our efforts to reach our goals than in the previous 15 years. I'd wholeheartedly recommend TQP."
Lawrence J. Butler, President,
Butler Capital
Video Testimonial