"You've got to be very careful if you don't know where you are going, because you might not get there."
Today, most companies are hard pressed to keep headed in the direction that they are headed. They keep getting bumped around like pin balls, thanks to the dramatic changes occurring daily in the financial sector and industrial America – changes that sooner or later will affect all businesses.
But never has it been more important to stay true to your company's vision regardless of how many reeling ricochets you may endure. What's more, leaders must make sure that everyone in their organizations views the same vision and sees it clearly no matter how bumpy the road to your goal.
If employees don't know their company's vision, its core values will dissipate under the current pressures of adversity and difficulty. Without vision, your people will fail to make the right directional decisions and the company will end up, as Yogi Berra predicted, "someplace else."
Many think that creating a vision is too difficult and time consuming while others think it job that can be outsourced to a marketer. Not true! If you are in a leadership role, this responsibility lies with you.
So, how can a CEO make his or her company vision, mission, and strategy clear to everyone in just a matter of hours?
Read the chapter on building vision, mission, and strategy from "Where the Hell are We." An excerpt of this chapter can be downloaded from our website. Excerpt
To understand more about the importance of vision, you can attend my Webinar on June 19, visit my Web site at www.myrna.com or give me a call for a quick consultation.
During the Webinar, I'll be discussing how to:
Create a concrete picture of your vision
Cascade the vision into a supporting mission and strategy
Communicate your vision throughout your organization to get everyone on board
Implement your vision by getting team members to step up and be accountable
Develop a system for feedback, metrics, and measurement to evaluate performance
As an added bonus for attending the Webinar, calling me for a consultation, or referring Myrna Associates to another corporate leader, you'll receive a copy of "Where the Hell Are We – How to Implement Total Quality Planning."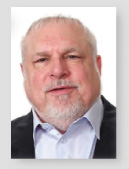 John W. Myrna
is co-founder of
Myrna Associates Inc
---
John Recommends
"Built to Last"
by Jim Collins
Visionary companies have common characteristics. Most have some type of core ideology that guides them in times of upheaval and an envisioned future based on a Big Hairy Audacious Goal.
---
New in our shop
We've refreshed www.myrna.com
Let John know what you think.
johnw@myrna.com
---
Truth or Myth?
"Strategic planning is nonsense - I can't tell you what I'll be doing tomorrow afternoon much less in five years"
Answer
---
Customer Feedback
"This process, simply put, is incredible! It is streamlined, it is concise and I have no doubt, it works."
Joe Elphick, President,
3C Packaging
---
My next Webinars
Align Vision, Mission, and Strategy to Reach Your Goals
June 19, 11:30AM ET

How to Grow Profits in a Recession
July 14, 1:00PM ET

Create A Synergistic Executive Team to Drive Profits
August 19, 11:30AM ET