Is Your Management Team Decisive or Are You a Dictator?
In November 2008, the Harvard Business Review ran an article entitled, "When Teams Can't Decide." It revealed how CEOs -- frustrated by their team's indecisiveness -- will step in and dictate final calls. Whenever they do, however, nobody's happy. The CEO becomes annoyed at the executives for their indecisiveness; the executives resent the CEO for acting like a dictator.
Nothing could be more dangerous to the overall success of the enterprise.
In our work at Myrna Associates, we see every day what the HBR article described: how companies make their strategic decisions matters to senior managers. When they are involved in the process, they become more committed to the outcome.
The three obstacles to leveraging your executive team are:
No forum
No strategic plan
No follow-up system
So, how can CEOs make their management teams more decisive so they can stop dictating decisions?
Read my Employment Relations Today bylined article
"How To Ensure Your Recession-Fighting Game Plan Gets Implemented."
I'll also be discussing some of the answers during my Webinar on May 19, entitled "Create A Synergistic Executive Team to Drive Profits."
During this discussion, I'll explain how to:
Unleash the genius of each player on your team and still build consensus
Get your senior management team on board and committed
Assure continued buy-in, cooperation and accountability
Accelerate the pace of results-driven activity to drive profits.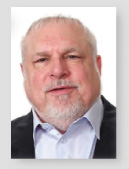 John W. Myrna
is co-founder of
Myrna Associates Inc
---
John Recommends
"When Teams Can't Decide"
by Bob Frisch
Are stalemates on your leadership team making you a dictator by default? Stop blaming your people—start fixing the process.
---
New in our shop
We've refreshed www.myrna.com
Let John know what you think.
johnw@myrna.com
---
True or False?
"We have a plan - The CEO wrote it himself."
Answer
---
Customer Feedback
"WOW. We achieved more in two days than we have in the last year. ... We have a new direction and plan. The neat thing is that my team and myself agree with it. Thanks."
Mark Bruington, President,

Trusty Construction
---
My next Webinars
Create A Synergistic Executive Team to Drive Profits
May 19 at 4PM ET
How to Grow Profits in a Recession
July 14 at 1PM ET