Are You Caught between a Rock and a Hard Place?
Many CEOs feel this way today: stuck between a rock and a hard place. They are not alone. The majority of CEOs I've worked with lately, one-on-one and in three workshops on the West Coast, agree they must make good decisions now to steer clear of obstacles but keep their corporate ships moving in the right direction.
But what action should they take now? How can they assure their management team-- their crew--is on board and committed? Who should they count on to do what tasks? And how fast should they move? These are the questions I hear over and over again.
Of course, the answers depend greatly on the circumstances for each company. But there are some key principles that work for all organizations. We at Myrna Associates have tested these concepts during more than 10,000 hours of practical experience working with hundreds of companies. Here, below, are the top three principles.
The Three Principles
CEOs should share responsibility for charting corrective action with their executive team. CEOs need to draw the big picture and then rely on their executive team members to provide the supporting data and create the action plan. By making the executive team an active part of the plan development, CEOs can assure everyone's buy-in, cooperation and accountability. Once consensus is reached, team members either sign up for the plan or get off the ship to make room for new leaders who will.
Any mid-course correction plan should include specific actions and milestones. The best way to get team members focusing solely on a corrective plan is to get them away from their day-to-day responsibilities. They must all "think like a CEO" rather than an executive in charge of one aspect of the business. This is critical as the final plan must identify 4-6 specific, measurable outcomes for the overall company, not just one division. For the most effective off-site meeting, companies use outside facilitators who are experts at keeping the meeting focused, making decisions, and reaching consensus.
One person needs to be accountable for each outcome. If everyone is responsible, no one is responsible. Then CEOs must hold a series of "accountability events", i.e. regularly scheduled review meetings. In today's environment the more frequent, the better. We've found these accountability events work well:
A morning 15-minute "huddle" with the executive team to report on the key action steps for the day.
A monthly two-hour, facilitated action-step review where each responsible party walks through each outcome and their action steps. (This can be done through conference calls and webinars.)
A quarterly eight-hour, one-day review meeting where the team brainstorms tactical solutions, checks the plan against the current environment, and resets/rethinks the action plans.
CEOs who follow these three principles for setting a corrective course have greater success at achieving their return-to-profitability plan.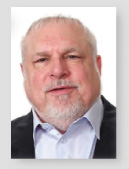 John W. Myrna
is co-founder of
Myrna Associates Inc
---
John Recommends
Whale Hunting
by Tom Searcy
How to move up the food chain and sell to the C-level executive.
---
New in our shop
We've refreshed www.myrna.com
Let John know what you think.
johnw@myrna.com
---
True or False?
"The planning process is as important as the plan." Answer
---
Recent Feedback
"Your process is more effective than the ones I used to run in the Fortune 500. Over a two day period you herded our group of cats to a do-able consensus plan which left us all excited."
John Muncaster, President
Polyguard Products