Welcome to our newly revised Newsletter
As businesses struggle to keep on track in the current turbulence, we at Myrna Associates look forward to sharing our insights on how leaders can best steer their enterprises now and chart a safe course for the future. We have collected these observations from recent interactions and conversations with dozens of CEOs as well as our in-depth work with hundreds of companies over the past 17 years.
Underutilized Management Team
One thing we've observed recently is that many CEOs feel solely responsible for their enterprise's safety – that the complete burden of success rests on their shoulders. While they certainly have ultimate responsibility, few companies can stay on track and reach their destination without the benefit of the full crew committed to success, pulling together and working as a team.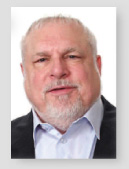 John W. Myrna
is co-founder of
Myrna Associates Inc
---
John Recommends
Outliers
by Malcolm Gladwell The author of Blink and Tipping Point has done it again!
---
New in our shop
We've refreshed www.myrna.com
Let John know what you think.
johnw@myrna.com

---
True or False?
"Strategic Planning takes too long, costs too much." Answer
---
Recent Feedback
"Myrna Associates' strategic planning process has directly contributed to our ten fold EBIDA increase."
Robert Posten
Managing Director
tns Landis
Strategy & Innovation
Video Testimonial